EUROPIN Summer School on Drug Design – Vienna
September 13 – 17, 2021
Our next Summer School on Drug Design will take place in Vienna: September 10 – 15, 2023
Welcome to #SSDD21
The summer school especially focuses on students and professionals who have a clear interest in learning the basics as well as latest developments in Pharmacoinformatics. The program provides an overview on main approaches and techniques used in computational drug design, ranging from protein modeling, docking, pharmacophore based screening, up to machine learning, data science, and workflows. During the afternoon sessions the participants will have the opportunity to obtain hands-on training via computational exercises.
Topics Coverage
in silico

Toxicology
Molecular Dynamics Simulations
Ligand- and Target-based Design
Pharmacophore Modeling
Open Data, Open Tools, Open Knowledge
Case Studies from Industry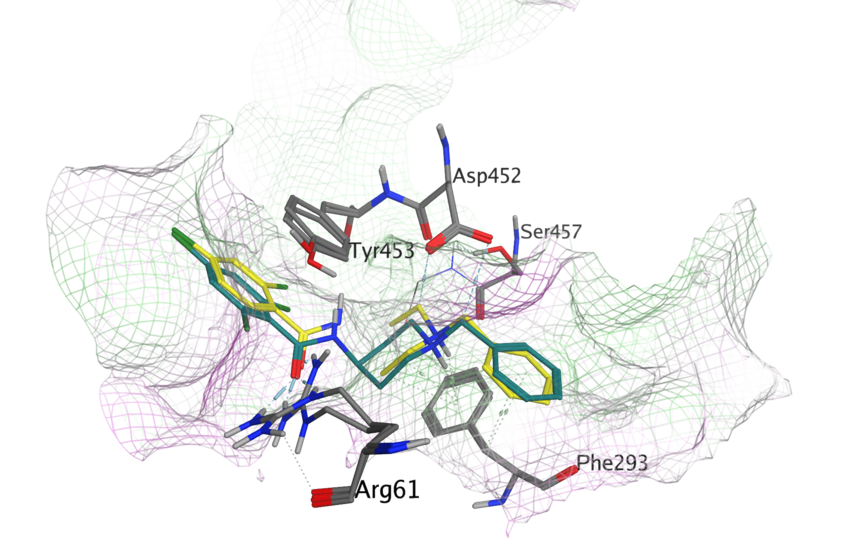 Feedback #SSDD19
One of the best organized events I have attended. Congratulations, it was a great week of learning and socializing. Will most definitely return on following editions.
This summer school brought me a lot of knowledges, it's a start to get into my career. Thank you very much.
Great summer school! Thank you all so much for this awesome week in Vienna!
❮
❯
If you have any questions regarding the EUROPIN Summer School on Drug Design, please don't hesitate to contact us at summerschool@europin.at

EUROPIN – a structured, highly interconnected training through research PhD program on the efficient and innovative use of information technologies and computational approaches in the drug discovery, design and development processes.
Organised by
Pharmacoinformatics Research Group
Following a holistic pharmacoinformatic approach we combine structural modeling of proteins, structure-based drug design, chemometric and in silico chemogenomic methods, statistical modeling and machine learning approaches to develop predictive computational systems for transporters and ion channels.
The validation and optimisation of the obtained in silico models by strong links to experimental groups is an integral part of these activities.